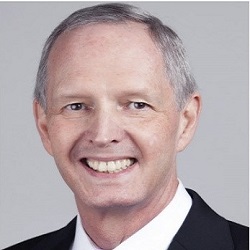 Energy Industry Experience: 25+ years
Expertise: : Technology Selection, Implementation, and Optimization; Project Quality Assurance and Risk Mitigation; Business Process Improvement; Market Analysis; Power Price & Congestion Forecasting
Honors: "1st in Project Delivery On Time and Within Budget", Energy Risk Magazine (multiple years)
"Consultancy of the Year", Energy Risk Magazine
Contact: jbrown@skippingstone.com
John is an Owner, Partner and Member of the Skipping Stone Board of Directors. John joined Skipping Stone in November of 2016 and leads Skipping Stone's Technology Services Practice. This practice has included leading Skipping Stone's engagements with retailers, marketers, utilities, and software providers, developing strategies and solutions that fit current and emerging market opportunities and are adaptable to the changing marketplace.
John has provided technology services (selection, implementation, and optimization), market and portfolio analysis, resource planning, environmental compliance, and strategy assistance to energy companies and utilities around the globe.
Prior to Skipping Stone, John was a Director in PwC's Risk Advisory Practice and a leader in the Commodity Trading Risk practice dedicated to helping clients select, implement, and optimize their technology and processes around commodity trading and risk management.
Before joining PwC, John was the Vice President of Global Services at Allegro Development Corporation, an industry leader in commodity trading and risk management solutions for power and gas utilities, refiners, producers, marketers, commodity traders, and commodity consumers. In this role, John oversaw all Allegro software implementations worldwide managing an internal team of more than 80 internationally distributed service professionals and an international network of partner firms such as Deloitte, PwC, Sapient, Accenture, and others.
As the Chief Operating Officer for NewEnergy Associates (a Siemens Company), John helped the parent company successfully market and divest the business to Ventyx (now ABB) and assisted with the transition and integration to the new entity.