LOS ANGELES, CALIFORNIA  – October 10, 2017 – Skipping Stone LLC™, a global energy markets consulting and technology services firm, announced today that its Partner Ross Malme will chair a panel presenting on Day 2, October 12, 2017 of  the conference to be held at the Hilton Costa Mesa in Costa Mesa, California, Wednesday, October 11 through Thursday, October 12th, 2017. Mr. Malme's panel will present on "DR & DER in Transition" scheduled for Thursday from 10:45 a.m.-12:15 p.m. Pacific Time.  His Panelists include: Paul Steffes, PE, President and CEO, Steffes; Conrad Eustis, Director-Retail Technology Strategy, Portland General Electric; and Clint Caudle, President and Director of Software Development, Carina Technology.
According to Mr. Malme, "Utilities around the world are under increasing pressure to accommodate energy efficiency, control load, and integrate distributed energy resources such as renewables. These factors plus an urgent need to control greenhouse gasses are driving new requirements for energy resiliency, sustainability, and power quality — all of which impact the traditional utility business case. For utilities to thrive in this changing market, they must embrace greater network agility and work with customers to maximize value for all stakeholders in the value chain."
The 4th Annual Demand Response & Distributed Energy Resources World Forum, October 11-12, 2017 in Costa Mesa, CA brings together stakeholders from across the DR / DER industry and internationally to examine the latest technology advances, case studies, and business strategies for optimizing demand response, energy efficiency, DER integration and control, and demand side management programs. Organized by the Smart Grid Observer, the event will help utilities and C&I end users realize the full economic benefits of incorporating these capabilities into their operations, and leveraging the next-generation smart grid to optimize performance. To register, click here.
"This two-day event provides executives an opportunity to really discuss and control where the market is heading," said Daniel Coran, program manager and editor of the Smart Grid Observer.  "It's a great opportunity to network with thought leaders and decision makers at the DR and DER cutting edge."
The Official Host Utility for the Forum is Southern California Edison, and features expert speakers including:
Doug Houseman, Grid Modernization Lead, Burns & McDonnell
Mark Martinez, Senior Project Manager, Southern California Edison
Emilio Camacho, Chief of Staff,  California Energy Commission
Craig Wooster, CEO,  Wooster Energy Engineering
Josh Rasin, Project Manager, Energy Strategy,  Sacramento Municipal Utility District
Rao Konidena, Principal Advisor, Policy Studies, Midwest ISO
Conrad Eustis, Director, Retail Technology, Portland General Electric
Gary Connett, Chair, Demand Response and Energy Efficiency Technical Advisory Committee, NRECA
Scott Scharli, Senior Planning Analyst, Salt River Project
Shelly Lyser, Senior Regulatory Analyst, California Public Utilities Commission
Garry Chinn, Transmission Planning and Interconnection, Southern California Edison
Richard Munson, Midwest Clean Energy, Environmental Defense Fund
Ken Schuyler, President, PJM Environmental Information Services
Mukesh Khattar, Technical Executive, Energy Efficiency and Demand Response Program, Electric Power Research Institute
Rahul Chopra, Senior Advisor, Energy Technologies Area, Lawrence Berkeley National Laboratory
Dr. Michel Kamel, CEO, MelRok                                                                                                                               
Matt Dearmon, Manager, Product Development & Innovation, Entergy
Phil Davis, Vice President Planning & Partners, Sterling Planet
Ryan Harty, Manager of Connected and Environmental Business Development Office, American Honda Motor Co.
For full information on the Forum, visit www.drworldforum.com
About the Demand Response Library
The Demand Response Free Library is an Annual Media Sponsor of the DR & DER World Forum.  The library includes a collection of articles, white papers, presentations and reports designed to keep you educated and informed about the Demand Response Industry. You may download any of the content in pdf form for your own use. The DR Library is operated by Skipping Stone, a privately held professional services company focused solely on energy markets. Skipping Stone works with clients across all segments of the energy industry around the globe. Learn more at www.skippingstone.com or to register for a library membership, click here to keep you educated and informed about the Demand Response Industry.
About Skipping Stone
Skipping Stone is a consulting and technology services firm that helps natural gas and electricity utilities, market participants and solution providing clients globally to navigate market changes, capitalize on opportunities and manage business risks. From innovation through strategy development, market research and assessment to implementation of business plans and technologies, the firm provides a wide array of services. Skipping Stone's model of deploying energy industry executives has delivered measurable bottom-line results for over 270 clients globally. Headquartered in Boston, the firm has offices in Atlanta, Houston, Los Angeles, Tokyo, and London. For more information, visit www.SkippingStone.com or www.SkippingStone.co.jp.
About the Smart Grid Observer
The Smart Grid Observer is an online information portal and weekly e-newsletter serving the global smart grid industry. SGO delivers the latest news and information on a daily basis concerning key technology developments, deployment updates, standards work, business issues, and market trends driving the smart energy industry worldwide. The publication serves a global readership of executives and practitioners in the electric power generation, transmission, and distribution industry. For more information and a free subscription, click here.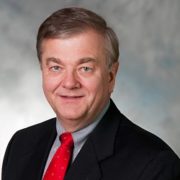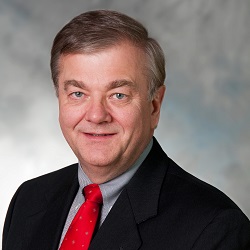 http://skippingstone.com/wp-content/uploads/2017/04/Malme_Ross-thumb-1.jpg
250
250
nyoung
http://skippingstone.com/wp-content/uploads/2017/06/header-new-long-b.jpg
nyoung
2017-10-10 11:03:10
2017-10-10 11:03:10
Skipping Stone Partner Chairs Panel on "DR & DER in Transition" at the 4th Annual DR & DER World Forum