HOUSTON, TX– July 25, 2017 – Skipping Stone LLC™, a global energy markets consulting and technology services firm, announced today that its Partner John PW Brown VI will preside as Chairman and present during the ACI Smart Home Energy Management Systems Conference, held in Houston, TX, at the Marriott Marquis, July 26-27, 2017.  Mr. Brown will kick off and chair the conference on Day 1 and present on Day 2 during the cutting-edge, smart home energy technology sessions.  His presentation, "Don't Look in the Basement-There's DER Down There!" focuses on the convergence of trends impacting utilities, power producers, software and hardware companies, and consumers.
According to Mr. Brown, "The smart home industry has an estimated growth by 2022 topping $121 billion, and the Home Energy Management Systems marketplace will include a $3.15 billion share. Smart home energy technology management is a growing sector and consumers are attentive to B2C and B2B efforts that promote energy cost-savings and a clean and green environment."
For energy utilities, appliance manufacturers and connected home platform providers, this conference promises informative presentations and engaging discussions to examine the opportunities and challenges ahead.
"Our two-day event provides executives an opportunity to really discuss and control where the market is heading," said Adriano Howlett, ACI Conference Producer. "We are providing a line-up of top speakers bringing expertise from across the industry, and an intimate networking venue for the senior leadership of power utilities, technology companies, smart home platform developers, home energy management system providers, industry associations and other professionals to truly examine business strategy, technology program and innovative product development. To register click here.  (Discount Code: HEMS3A will provide 30% off registration)
"My presentation on July 27th will cover the impacts and opportunities at the intersection of major trends in IoT and renewables," said Mr. Brown, "and acknowledge Skipping Stone research and case study material on how technology addresses the growing need for flexibility in distributed energy resources in solving problems that create challenges for utilities, HEMS and home automation platform vendors, and end-users among others. Residential electric water heaters," he explained, "are a compelling, cost-effective, and environmentally attractive alternative for energy storage. Most people would not think of this product as a storage battery that could save them hundreds of dollars."
Aside from John Brown, Partner, Skipping Stone, other speakers include Ronald Chebra, V.P., Grid Modernization, EnerNex; Marlene Motyka, U.S. and Global Renewable Energy Leader, Deloitte; Ram Narayanamurthy, Principal Technical Leader, Electric Power Research Institute; Paul Wezner, Director, Product Management and Marketing, Powerley; Wayne Morrison, Principal, Reliant, an NRG Energy Company; Jonathan White, Managing Director, KPMG LLP; Axel Lerche, CEO, EcoSmart; Craig Boice, President, Boice Dunham Group; Joel Elkins, V.P., R&D and Product Development, ENGIE North America; Patty Durand, President & CEO, Smart Grid Consumer Collaborative; Mike Wajsgras, V.P. Channel Development, Constellation Energy; Candice Tsay, Sr. Planning Analyst, Consolidated Edison; Mark Cosby, Director of Business Development, Westar Energy; Michael Bailey Smith, Board Member, Z-Wave Alliance; Phil Beecher, Chairman, Wi-SUN Alliance; and Leesa Lee, V.P. Marketing, Bidgely.
About Skipping Stone
Skipping Stone is a consulting and technology services firm that helps natural gas and electricity utilities, market participants and solution providing clients globally to navigate market changes, capitalize on opportunities and manage business risks. From innovation through strategy development, market research and assessment to implementation of business plans and technologies, the firm provides a wide array of services. Skipping Stone's model of deploying energy industry executives has delivered measurable bottom-line results for over 270 clients globally. Headquartered in Boston, the firm has offices in Atlanta, Houston, Los Angeles, Tokyo, and London. For more information, visit www.SkippingStone.com or www.SkippingStone.co.jp.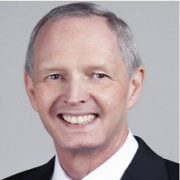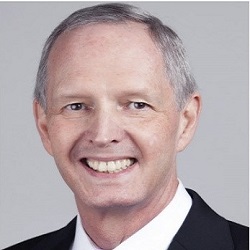 http://skippingstone.com/wp-content/uploads/2017/04/John-Brown-placeholder.jpg
250
250
nyoung
http://skippingstone.com/wp-content/uploads/2017/06/header-new-long-b.jpg
nyoung
2017-07-25 08:00:02
2017-07-25 16:36:30
Skipping Stone Chairs Smart Home Energy Management Systems Conference in Houston